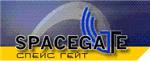 Universal check payment operators SpaceGate, SpecturmSat, Hi-Stream, SatGate, Planetsky.
Checks are issued by the owner of the service SpaceGate Spacegate LTD, allow popolnt user's personal account balance SpaceGate. With a personal account funds may be created new or renewed subscription-replenished any of the above operatrov. Enrollment at par.
The resulting pin code must be entered in the Dashboard
https://pay.spacegate.bz/cgi-bin/cabinet/login.cgi
New users must register
https://pay.spacegate.bz/cgi-bin/cabinet/register.cgi
Payments are processed automatically.
PS - the direct purchase price is the same as through the shop. Pay as you wish.
In case of any technical problems please contact the technical support Spacegate support@sputnik.sg, all the commercial issues write sales@sputnik.sg

Please do not write in the VM-keeper, he used to receive payment is overloaded with hundreds of messages about payment because Payment is credited automatically, all messages are deleted unread.
No feedback yet