TMXC.ru
- URL shortener. Convert your long URLs to numbers.
l33t
- temporary mail without registration.
Content: text (16 symbols)
Available: 3
Uploaded: 16.10.2020

Positive responses: 3
Negative responses: 0

Sold: 21
Refunds: 0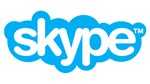 SKYPE TOP-UP FROM 0.5 TO 200 USD!
After payment you will receive an automatically generated code (not a voucher for replenishment at
http://www.skype.com
, but a code) and provide it to us.
The amount is transferred to your Skype account.
Manual Activation
09.12.2019 7:29:40
все отлично